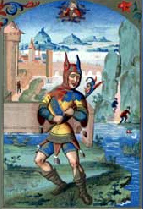 Harley goes fishing... ...diversified with boggles
Buy His Books!
Buy Twelve Delusions of Our Time Buy The Art of Dying Buy Heroic Tales and Treasuresof the Lonely Heart
Published essays:
At Lew Rockwell
A Libertarian in China • September 15, 2005
Enjoying the Bourgeois Western • November 4, 2005
Literacy As a State Commodity • December 1, 2005
Chairman Mao: The Success of Myth • April 25, 2007
Quo vadis, domine? • February 25, 2008
Your Congressman, Shaper of Souls • March 6, 2010
What Is To Be Done? • October 30, 2010
Ron Paul, After the Convention • March 24, 2012
Instituting Meritocracy After the Collapse of Democracy in America • September 28, 2012
Elsewhere
How the Libertarian Party Will Come to Power • September 3, 2009
The Sentiment We Breathe • August 26, 2010
Ultimate Self-Ownership • January 31, 2011 [at defunct Untimely Meditations]
USO – A personal favorite: Quirky, impossible to speed read, convoluted –
a gnarled bois d'arc meant for the backs of the opinion-mongers.
Marx Was Right • April 4, 2011 [at defunct Untimely Meditations]
Heaven: Careful What You Wish For • April 29, 2011 [at defunct Untimely Meditations]
White Cargo • March 12, 2015 [for The Abbeville Institute]
Discovering Jackson • September 25, 2015 [for The Abbeville Institute]
Ferrol Sams and Run With the Horsemen • November 2, 2015 [for The Abbeville Institute]
Unpublished essays:
The Senselessness of Voluntaryism
For the New Chinese Intellectual
An Amendment to Save the Republic
The 28th Amendment
Catholic Architectonics
Review of Twelve Delusions of Our Time
The Sunlit World of Dr. Schoeck
George Washington, Meet Jay Leno
The Roots of PC on Campus
Galt's Gulch Chile: Six Characters in Search of an Author
I am a proud Founder of the Zero Aggression Project:
ZAP
Odd's Fish?
Gefisch
Kannitverstan!
1
2
3
4
5
6
7
8
9
10
11
12
13
14
15
16
17
18
19
20
21
22
23
24
25
26
27
28
29
30
Our Bargain

Forgotten is that long past ancestor
Who made the bargain that seals up our curse:
To trade the here and now for that great prize,
The awful lizard's Cain's mark, consciousness.

And what is gained? We drop our buckets deep
Into the black and echoing gone-by,
Hoping to drink of its experience.
And hoisting up we find, like Roman forks
Of gold our affluence has poisoned all
With words, words, words, self-justifying words.

For that too-solid future, palpable
As donkey's carrots or the fox's grapes,
We find ourselves merely sand-blind Magoos,
Building a Grand Canyon rope bridge, each new
Plank placed with magic knowing, where we step
Assured that it will materialize.

– Until one day it doesn't. And we plummet,
Gesticulating, looking up and clawing
At no one, nothing, but a summer azure,
Nonplussed somehow that it was all illusion.


T.H., 17 March 2013
If Leonard Bernstein had done nothing else, we would be indebted for his understanding of our beloved Mahler. With the face of a clown and the voice of god himself, Dylan Thomas reads And Death Shall Have No Dominion And who doesn't love the sound of a kalimba?